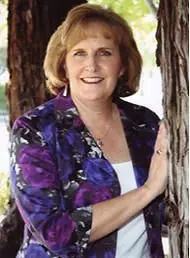 Relationships are powerful in our lives. It's in relationships we are hurt, but it's also in relationships that we heal. It is my belief in God, my belief in relationships and helping people over the years that moved me forward to become a Licensed Marriage and Family Therapist.
After experiencing a close connection with my husband for 40 years, we walked through his illness and decline to his death in September 2018. As a widow now, I am walking the journey of grief and loss while also taking steps to continue to enjoy life and to move forward.

I graduated from the University of San Francisco in 2001 with my M.A. in Counseling and have been a Licensed Marriage and Family Therapist since June 2006.
Since 2000, my experience has included:
Counseling for adults, children, adolescents, couples and family counseling in private practice, in community mental health and in the domestic violence field.
Groups with a focus on parenting, women's empowerment groups for survivors of domestic violence and in a lay capacity, women's recovery groups for emotional health.
Clinical Supervisor providing individual supervision and group supervision for MFT interns

Certified EFT Therapist:
Emotionally Focused Therapy (EFT) for couples -- researched and found to be effective in helping couples reconnect and heal from the hurts between them.

Certified EMDR Therapist:
EMDR (Eye Movement Desensitization and Reprocessing) -- helps shift triggers from trauma to create new beliefs, new behavior changes and new patterns of thinking.

My Style: I provide a supportive, genuine and accepting experience as you work through your challenges.

Office Setting: The office is designed to create a peaceful, comfortable place for you.